Post by Ash on May 11, 2019 17:04:18 GMT -5
Technology Name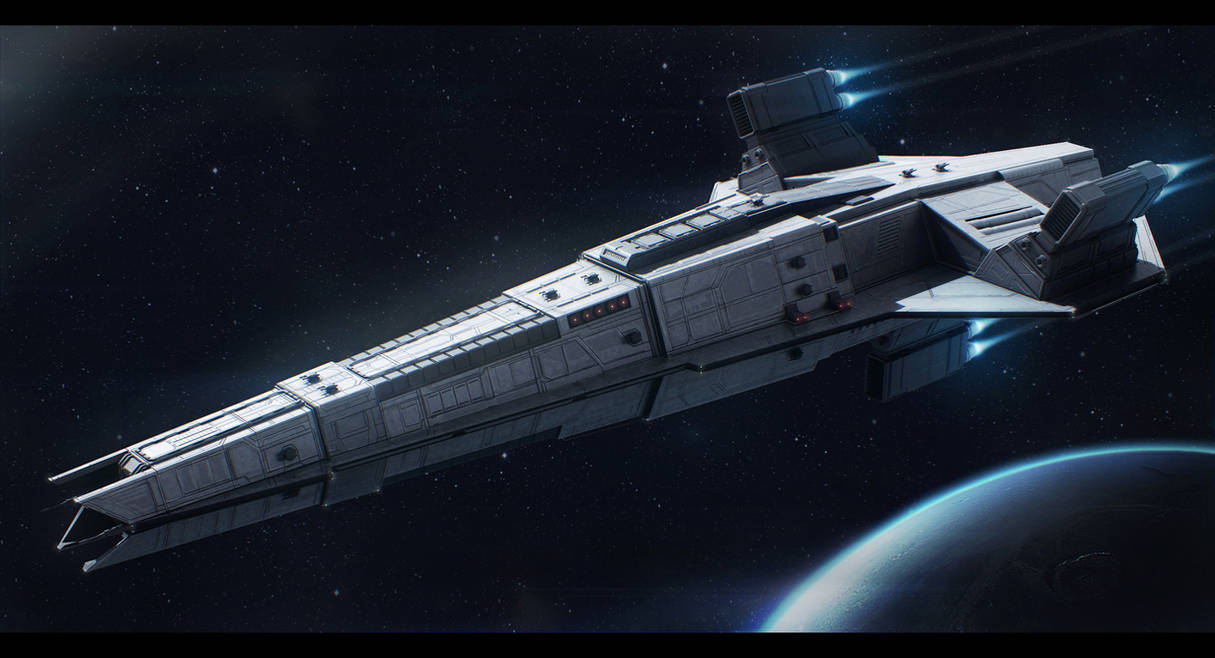 concept here


Name • Feral-class Destroyer
Classification • Ship
Origin • Kuat Drive Yards



Specifications


Size • How big is this thing? Give rough estimates in metric measurements (meters)
- Height: 56m
- Width: 67m
- Length: 330m
Appearance • The Feral-class destroyer is a sleek, functional starship build over Kuat. It was a concept well hidden from the rest of the galaxy when the Archeri attacked, but 6 months later, it was out of the prototype phase and into heavy operations, being shipped throughout the galaxy to the war-front. It is long and sleek, dotted with weaponry, primarily rail guns and point defense laser cannon emplacements.

The bridge is midship, hidden under an overhang of protective durasteel. The engines are in three main banks, two on the stubby wings and one on the underside of the destroyer. The power generator is towards the rear of the destroyer, protected by layers of durasteel.



Function


The Feral-class destroyer is a ship killer that is off of baseline for most starships of a similar class. It is designed and built around one large mass driver cannon that runs through the exact centerline of the destroyer. This cannon is powerful, able to accelerate a 100 pound round to 5% of lightspeed, or 3 slugs to 2% the speed of light on a single charge. It takes an average of 20 seconds to rebuild that charge, and the kenetic force is enough to punch through and destroy the reactors of even battleships if its shields are down.

Its laser weaponry is minimal, consisting of 20 laser cannons strategically placed. It has 22 Gauss cannons to supplement the main cannon, firing a 10 pound round to 1% of lightspeed once every 5 seconds. In order to fire the main cannon, the Feral-class must remain stationary and anchored into place with its engines and thrusters and all crew members secured against the recoil. It is vulnerable in this position, relying on other ships to keep it protected. It has thick armor and shields to offset chances of being destroyed.

The secondary gauss cannons are primarily used to weaken and bring down particle shields for the main cannon, or simply to hammer on smaller ships. Alternatively, it could be used to keep enemy ships from deploying missiles or starfighters, or risk being crippled by the force of these rounds.